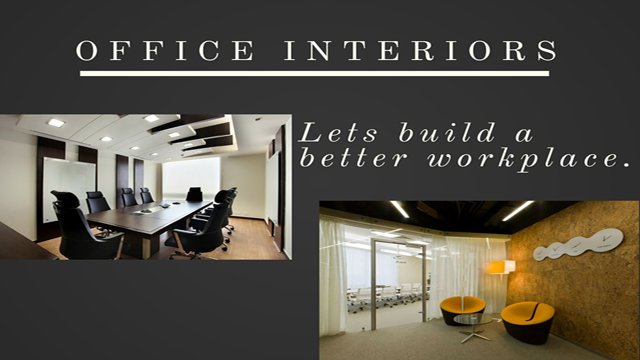 Presentation on Office Interior
Office Interior Design is as vital whether the office is at your home or in a commercial building. In either of the cases, a proper planning is necessary to get the best results.
•An ideal office is one which has all the comfort, safety and functionality along with eye catching environment.
•Interior design is an important consideration, whether you are decorating your home or company's offices. The right décor choices and the proper accents set the tone of quiet elegance that is so vital in an office.
•When you step into a professional workspace, you immediately notice not just the employees but their  surroundings.
•Choosing the right office décor doesn't just make things "look nice"—it can positively affect visitors' opinions of a company.
•It can also affect employee productivity and even employee health.
Here is presentation on interiors-office –
[slideshare id=15857025&w=427&h=356&sc=no]